Thinking about the East Coast quite a bit, our minds are set on the display cases for the NY/NJ mineral show in Edison New Jersey, April 12-14. We found ourselves involved in organizing all of the cases, nearly 50 six foot tall wall cases, filled with great minerals from the NorthEast, New York, New Jersey and Connecticut. The trees are blooming here in Southern California and it makes me wonder what it is like in St. Lawrence County, one of our favorite collecting regions in the United States. Well, as of the end of March, 2013, it looks like Potsdam is still getting the occasional snow flurry. So, keep an eye out for days of sunshine and take a trip to St. Lawrence County, a real wonderland of minerals.
The-Vug.com published an issue of their printed magazine on St. Lawrence County and Chester County Pennsylvania, two diversely mineralized areas popular to collectors of the 1800's. Because of the remoteness of St. Lawrence County, many of the locations for collecting are still available to collecting. Specifically, the deposits on Selleck Road and Power's Farm, located a short distance from the college town of Potsdam, offer interesting crystals to those who make the trip.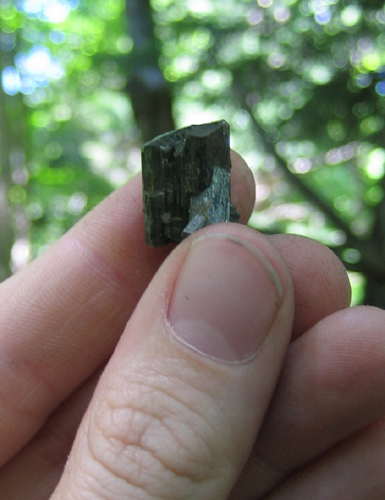 Tremolite from Selleck Road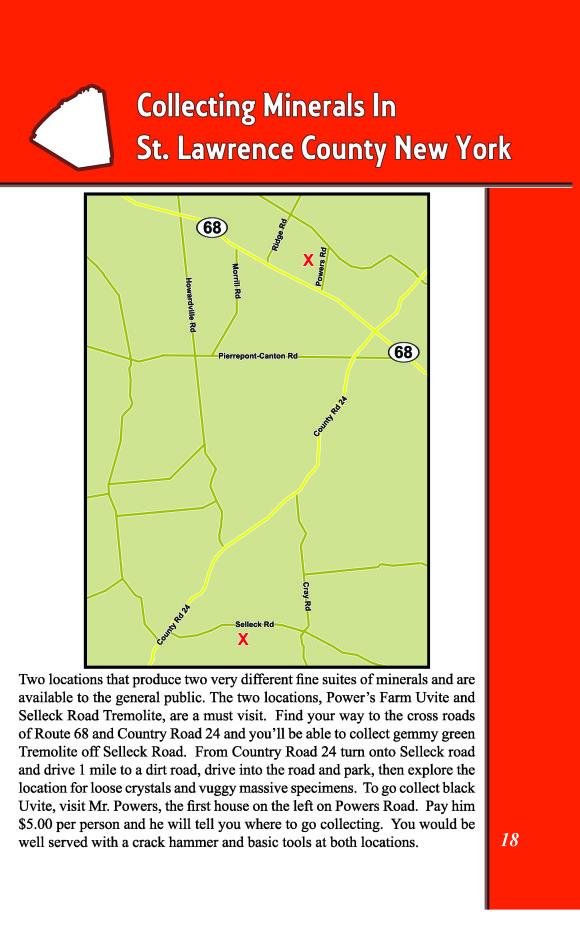 The Tremolite is abundant and easy to collect, you can simply roam the forest floor and find several different styles of crystals. The more uncommon find at this location is the brown dravite tourmaline crystals. Either way, I would enjoy spending another day or three at this location.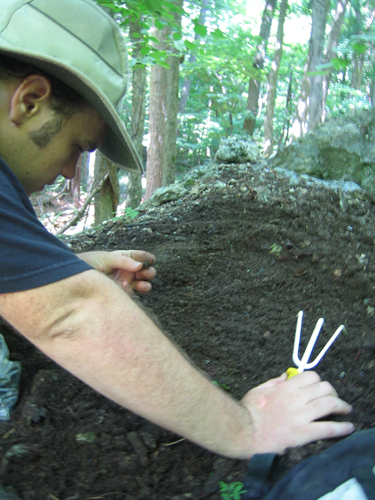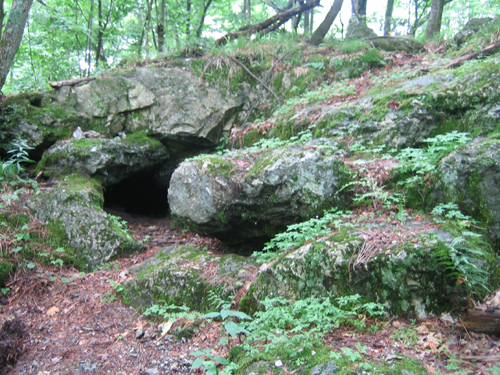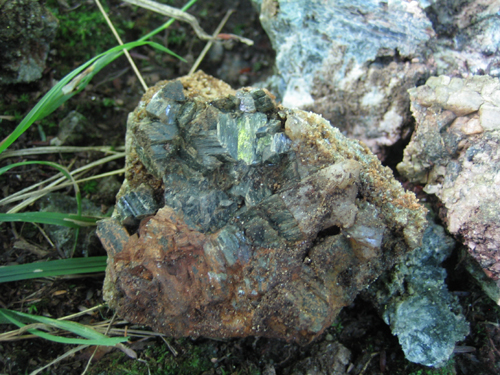 To the north a few miles, Power's Farm is the home to one of the most famous New York locations, the classic black Uvite tourmaline crystals are found.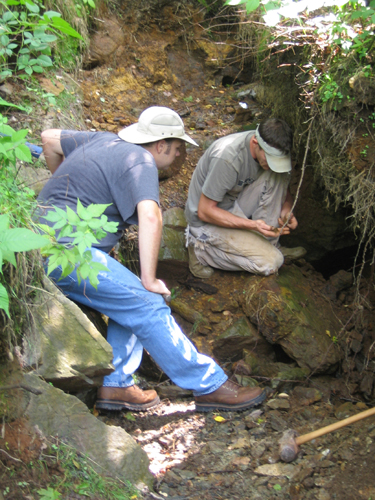 You can read more about it in the book reprint of The-Vug.com Magazine, which is available for purchase at this link, it is very colorful and inexpensive!
You can read that issue, online, hosted by WheretoFindRocks.com by clicking the magazine cover.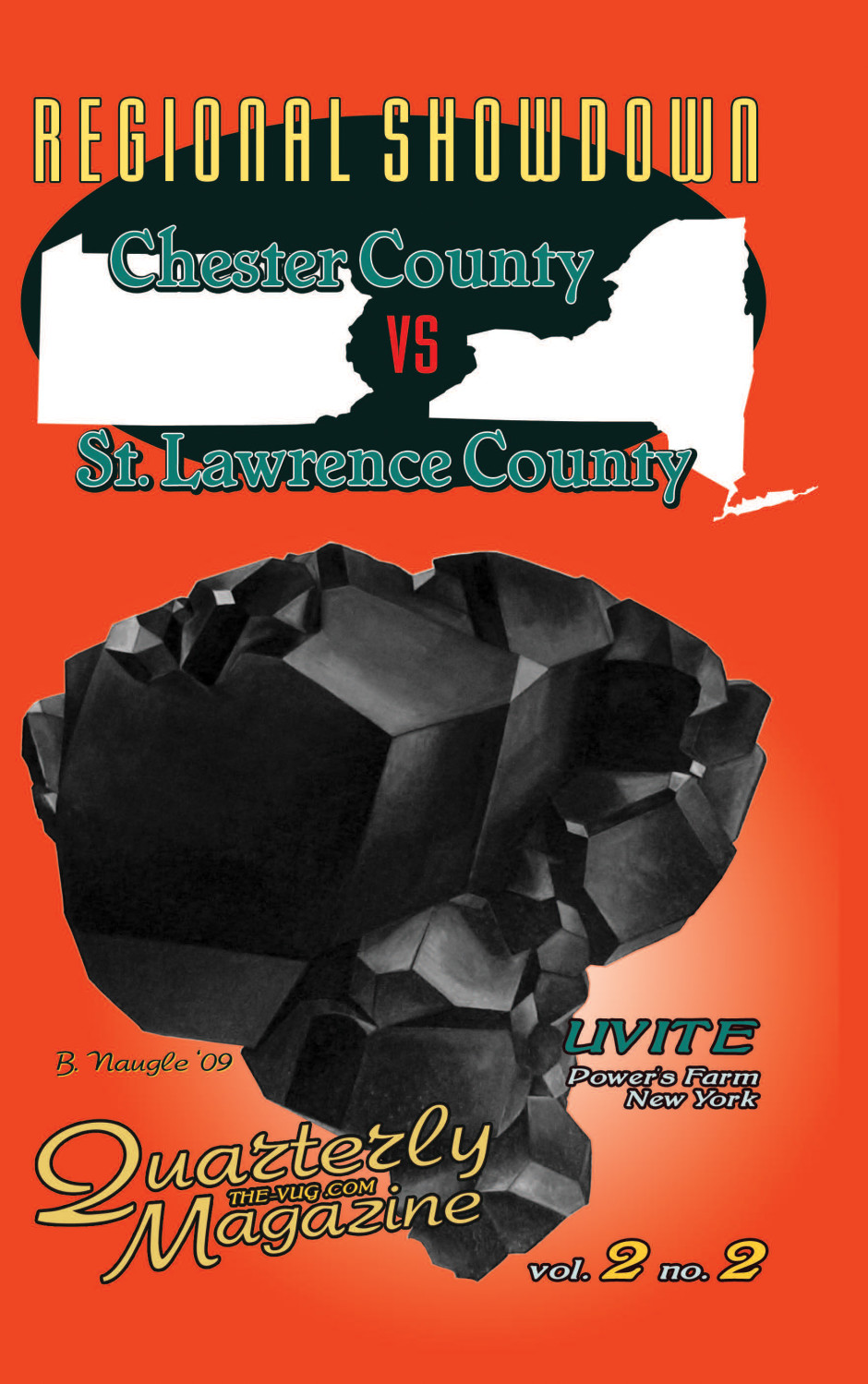 Hotel rooms in Potsdam are available on Hotels.com
, a great town to visit!
Related posts: