We just love the city of brotherly love and you can discover a beautiful feature of this area, the mica schist deposits running through this area, outcropping all over the Fairmount Park area and beyond. There is Wissahickon formation schist all over the place, not all of it has garnets and they never get big, but having one as a reference sample and visiting this area are well worth the time spent.

Ducks lined up by the Wissahickon Creek
While we have visited many outcrops of rocks around the area, the one where we took these photos is by the wissahickon creek, just north of the free public parking area by the Vallery Green Inn.

View Fairmount Park Garnet Deposit in a larger map
This area is beautiful and you can see blocks of Wissahickon schist used for building stone, with garnets poking out of some of the blocks. There is a beautiful stone bridge there, along with all sorts of birds, small animals, providing a beautiful setting just outside the city. We went down to the wissahickon creek, descending on the west side of the bank. Trails form around the creek, revealing water worn mica chunks with garnets sticking out. The red color is interesting, but few if any are of any gem quality, they are simply a mineralogical interest item and a beautiful example of a mica schist. Philadelphia is a beautiful city and this deposit of Kyanite is just one more great reason to visit! Check out Hotels.com
for great deals on hotel rooms in Philadephia!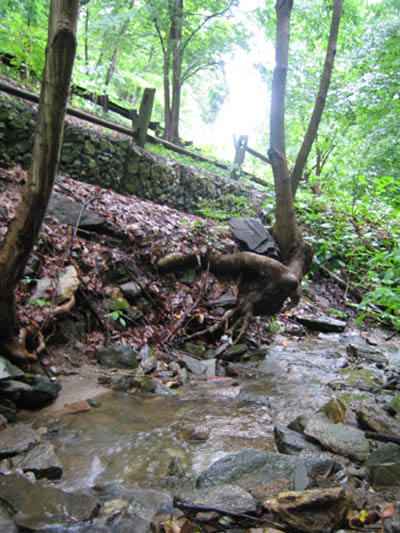 A view from the trails by the Wissahickon Creek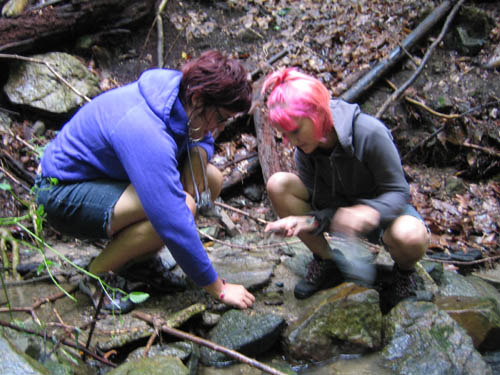 Looking through the rocks down by the creekside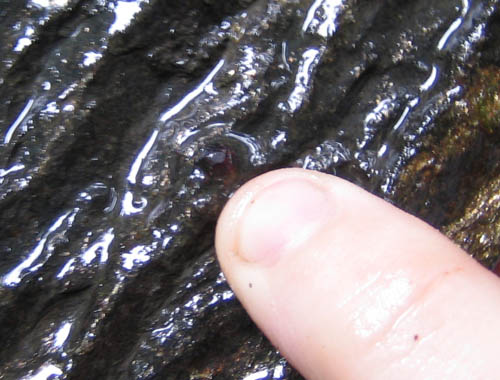 A tiny gem red garnet in matrix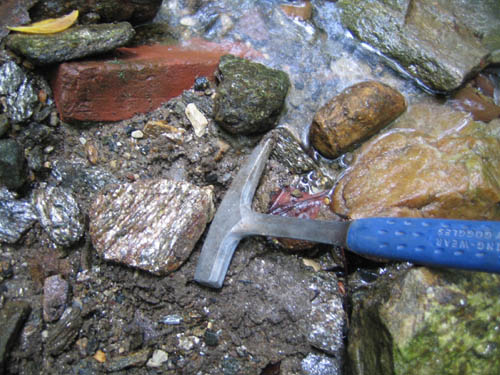 A rockhammer to show you the typical size and color of the garnet baring mica schist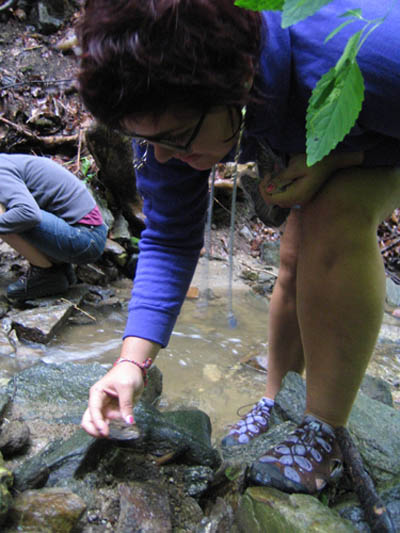 Finding a good specimen takes luck


A beautiful setting for a nature outing, the mica schist of the Wissahickon Creek is a great way to spend an afternoon!
Related posts: