The Fundamentals of Mining for Gemstones and Mineral Specimens
By Jim Clanin
Published in January of 2013, just in time for the Tucson Gem and Mineral Show, this will certainly be a hot seller, as readers get to thumb through the 400 page book full of bold colorful pictures of minerals, mining, graphics and a well presented layout overall.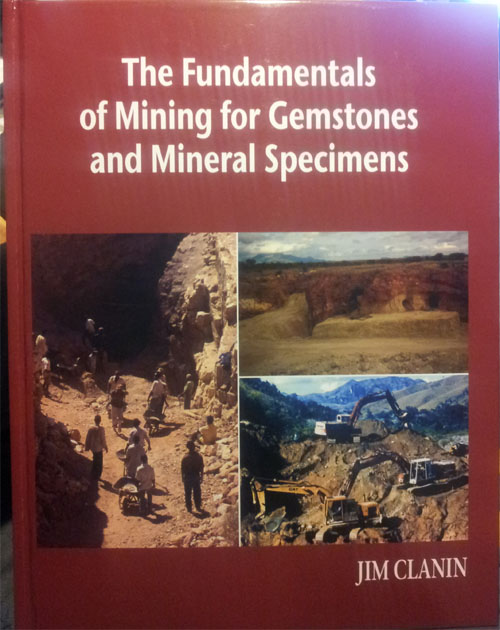 Fresh from the printer on January 15th 2013, you can purchase a copy directly from FortySevenPress at the bottom of this article.
The glossy full color, hardcover book resembles a textbook and well compared, as the text inside details with first hand knowledge the vast majority of information someone interested in most forms of mining, hard rock and alluvial. Twelve chapters present technical information, from geology of gem deposits to tips for buying and mining in developing countries. The book details machinery used, safety equipment, haulage, ventilation, in rich detail, with plenty of illustrations and photos to go along with the text. A modern day replacement for the classic "Blaster's Handbook", this text gives you plenty of information on proper modern day usage of explosives in mining, along with a chapter devoted to MSHA, Mine Safety & Health Administration and the ATF&E. The book has a chapter that takes the reader from the removal of the mineral in the pocket of the mine to the final marketing of the specimens at a major mineral show.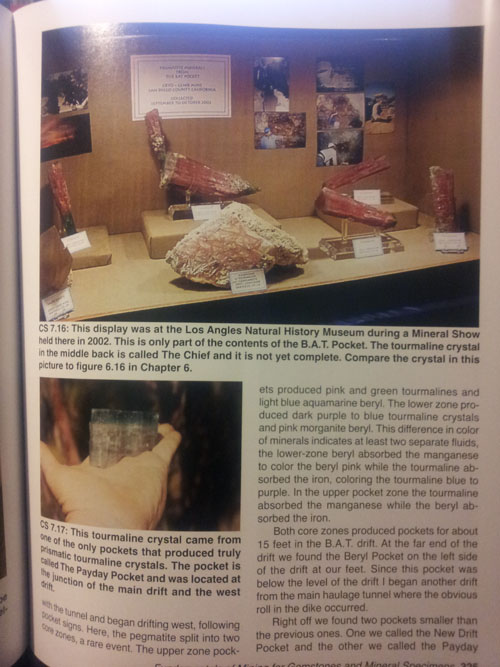 This is a sample page from the book, available for purchase at the link below.
The second half of the book is divided into eight sections, each devoted to a profile of a mining operation. You are taken around the world in search of Rubies, Tourmaline and Fluorite. Some of the sections are short, just a few pages and photos, while two of them, namely, the Cryo-Genie and the Rogerly Fluorite Mine, are full length stories, complete with day to day happenings and amazing behind the scenes photos. I particularly enjoyed those two chapters as they captured unique times at both mines. The Cryo-Genie was producing the famous BAT pocket, containing what would become the major museum pieces, while the Rogerly chapter captured the year after the major specimen mining began in 1999.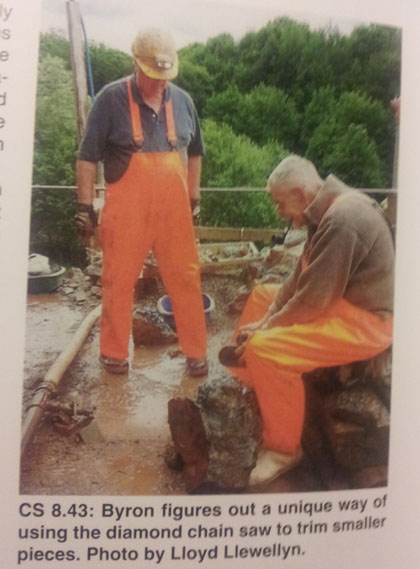 The book is worth it for if nothing else, publishing this photo!
We have this book available for direct shipping to any US resident for $62.95, shipped priority mail.
International inquiries please contact FortySevenPress@gmail.com for ordering information.
Published by New England Historical Publications
Related posts: